Grazfert – Soil Project
'
Grazfert – Grazers in Somerville/Baxter invited to learn more about soil testing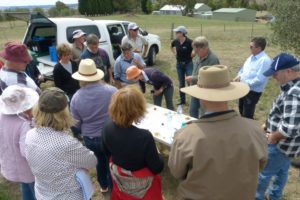 Cattle and sheep grazers in the Somerville/Baxter/Tyabb/Mooorooduc region are invited by Watson Creek Catchment Landcare Group and Agriculture Victoria to register for the free Grazfert project: 'Getting the Dirt on Your Soil'.
You'll receive subsidised soil tests, free soil test analysis, entry to two free workshops on soil health and a personal property report.
This project empowers grazers on the Mornington Peninsula to better understand their soil and its productive capabilities. Check out the short online video we made about the project in 2018 with assistance from 'Sustainable Table'  https://youtu.be/F0AuW6asXsA
Expressions of interest close late August 2019.
Email: Jacqueline Salter, Landcare Facilitator for details: jacqueline.salter@mornpen.vic.gov.au