Sheepwash Creek Catchment Landcare Group
The Sheepwash Creek Catchment Landcare Group was formed in November 2013 in response to community concern regarding the health of the creek and its surrounding catchment area.  Sheepwash Creek Catchment Landcare is dedicated to the preservation and enhancement of the extensive biodiversity contained within the creek catchment area and its surrounds.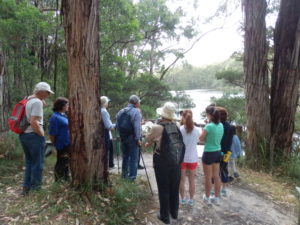 The group encourages the local community to practice good land stewardship and to work with us to preserve and restore the nature and beauty of Sheepwash Creek Catchment by active participation, education and liaison with relevant stakeholders.
In the next twenty years, our group would like to see the creek providing a continuous Indigenous biolink across the landscape. We encourage the local community to seek a balance between productive agriculture and optimising biodiversity for future generations through participation and education.
New members and enquiries are welcome. Please contact Secretary, Michelle de la Coeur:
mdelacoeur@gmail.com
To join online simply click on the 'Get Involved' button to the right of this page or download and return the Sheepwash Creek
Membership Brochure
.